2017: A year gone by
Reflections on the past year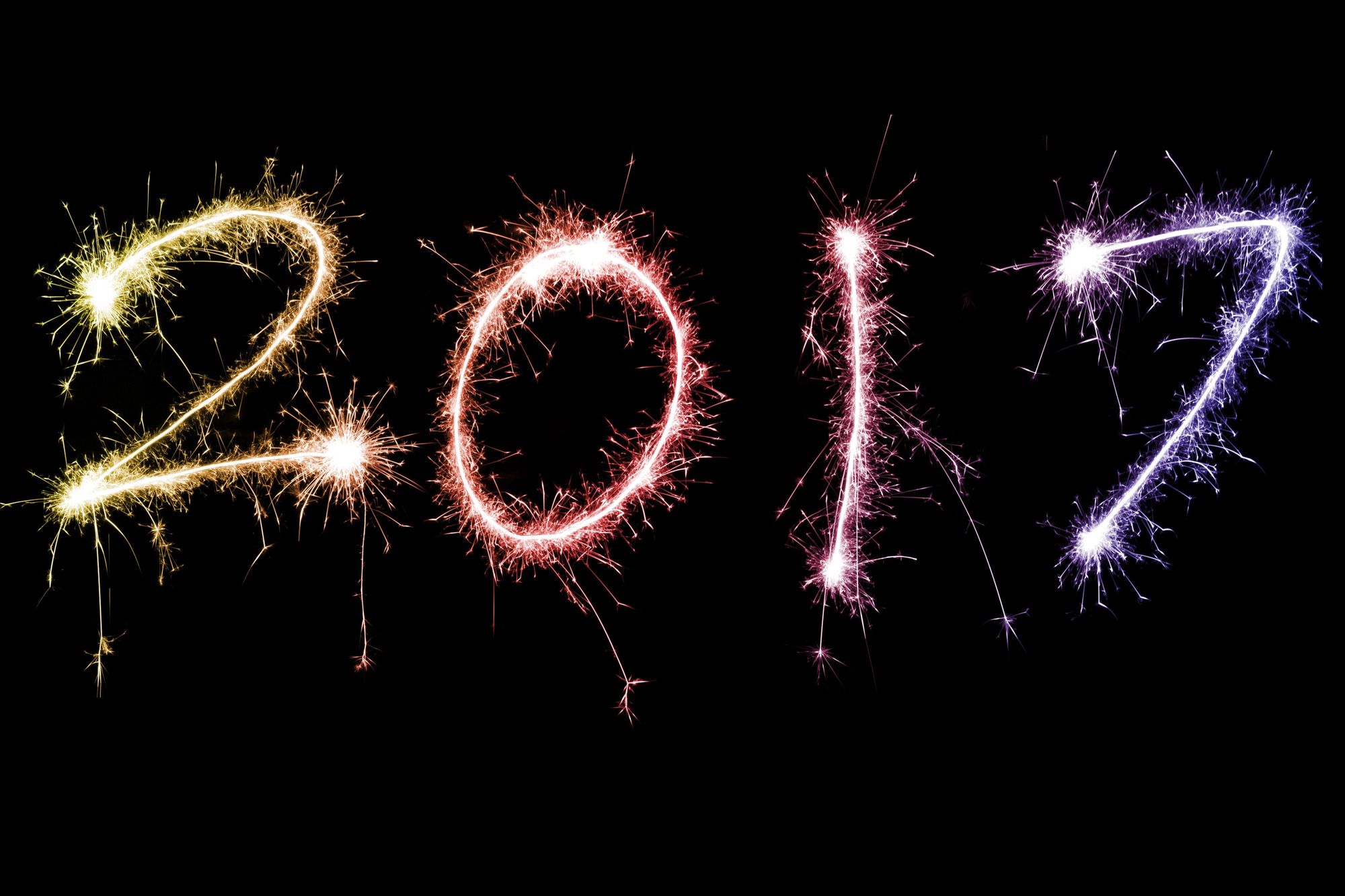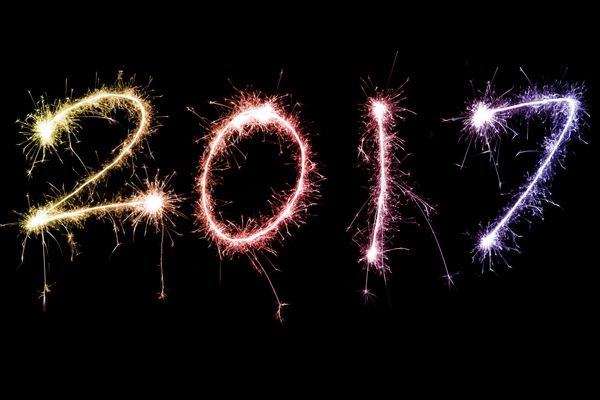 Another year has just gone by us. It seems as we grow older, the years whoosh past us faster. And faster. And faster.
It seems like just yesterday that 2017 came around. And now, it is already time to enter 2018. I chanced upon this saying once which said that "As you grow older, days pass by slowly but the weeks pass by quickly". It can't be said better than that! It is up to us to make the most of whatever we have.
Starting the year off by chilling
Personally, 2017 started in vacation mode in India. It was a welcome break after the madness of Columbia. Absolutely nothing on my mind but sun, sand, and coconut water. February came around and it was time for my parents' silver anniversary celebrations. It was an evening filled with fun and frolic. Yours truly was the host of the evening. Before flying back to the United States, I visited my old school in Chennai, where I spent five years. They had asked me to address the students and that was a great honor.
A lookback on this early part of 2017 was covered in my other post here. I must add that I am still waiting for Air India to suitably compensate me for the ordeal. Digressing a bit, the problem was not just with Air India, but with the entire airport apparatus we have here in India, which is just not designed to treat passengers that are not "normal" in a dignified way.
Microsoft, ahoy! Starting a new life at the Emerald City
It was time to fly to Seattle and start my new job. Microsoft was calling!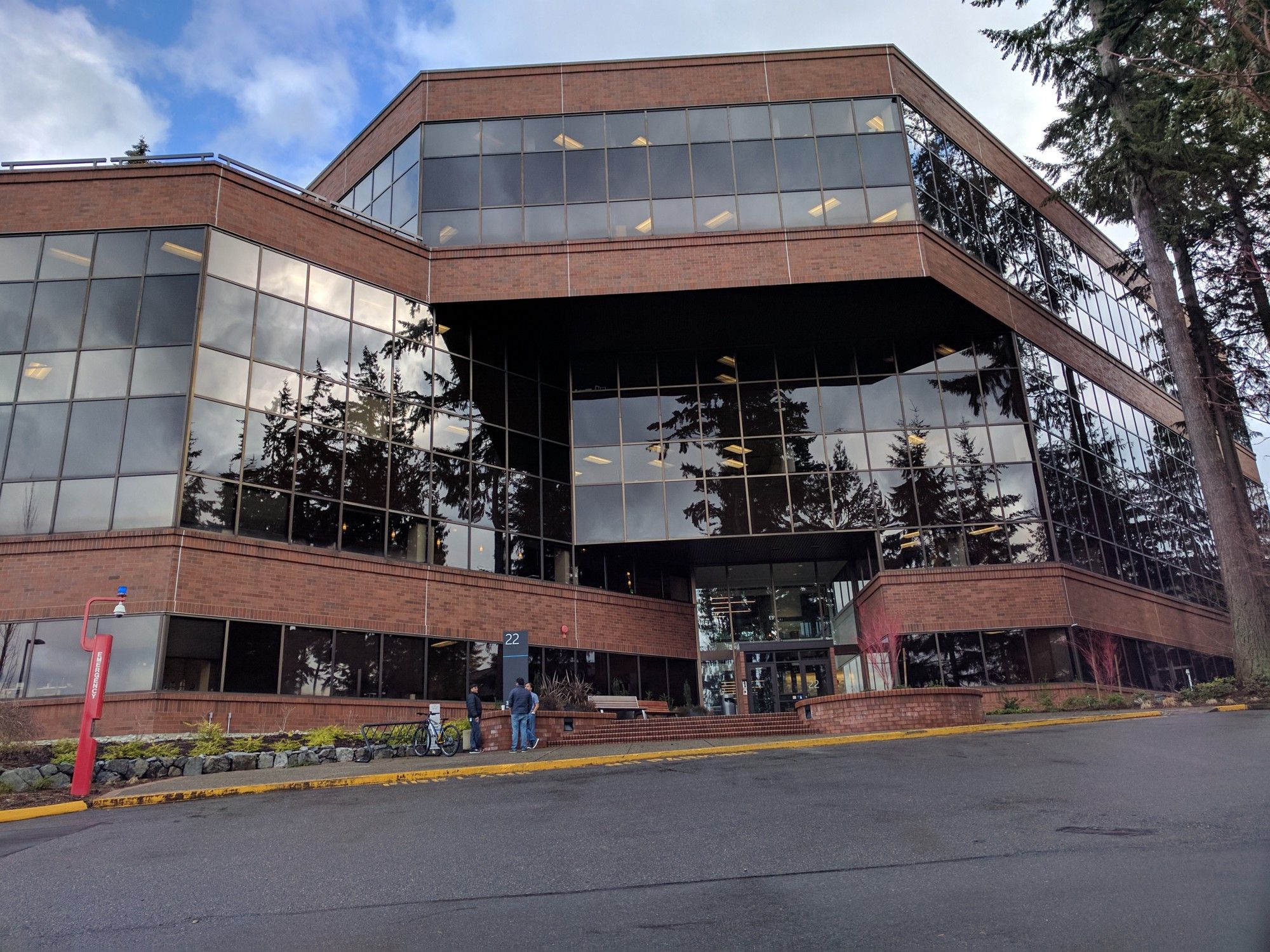 In Microsoft, I write code for one of our flagship cloud services called, "Virtual Machine Scale Sets". Watching the product you work on grow in scale and user reach every day is exciting and is a reminder to the vast impact you can potentially have on so many customers. Writing code at scale for a big company is leagues different from writing code for your class project at school. Every single day is a learning experience. And the feeling you get when you ship a feature which will be used by your customers is unparalleled.
Seattle is much more than just Microsoft. 2017 was also a year of exploring a brand new city! There were so many places I visited: Space Needle, Pike Place, Columbia Center, Fremont Troll, Ballard Locks, Seattle Japanese Garden, Bellevue Botanical Garden, and so on. The highlight of course, was when my high school friend and now flight instructor, flew down to Seattle all the way from Texas to see me. We went to the Boeing factory in Everett and also went flying in my friend's plane — a Piper Comanche. That had to be the highlight reel of 2017! Also, fall and spring in Seattle are absolutely gorgeous! The vibrancy of the colors is unmatched and it was pure bliss seeing all the trees change colors — first in the spring, and then in the fall. That is a scene that cannot be described in words and needs to be experienced!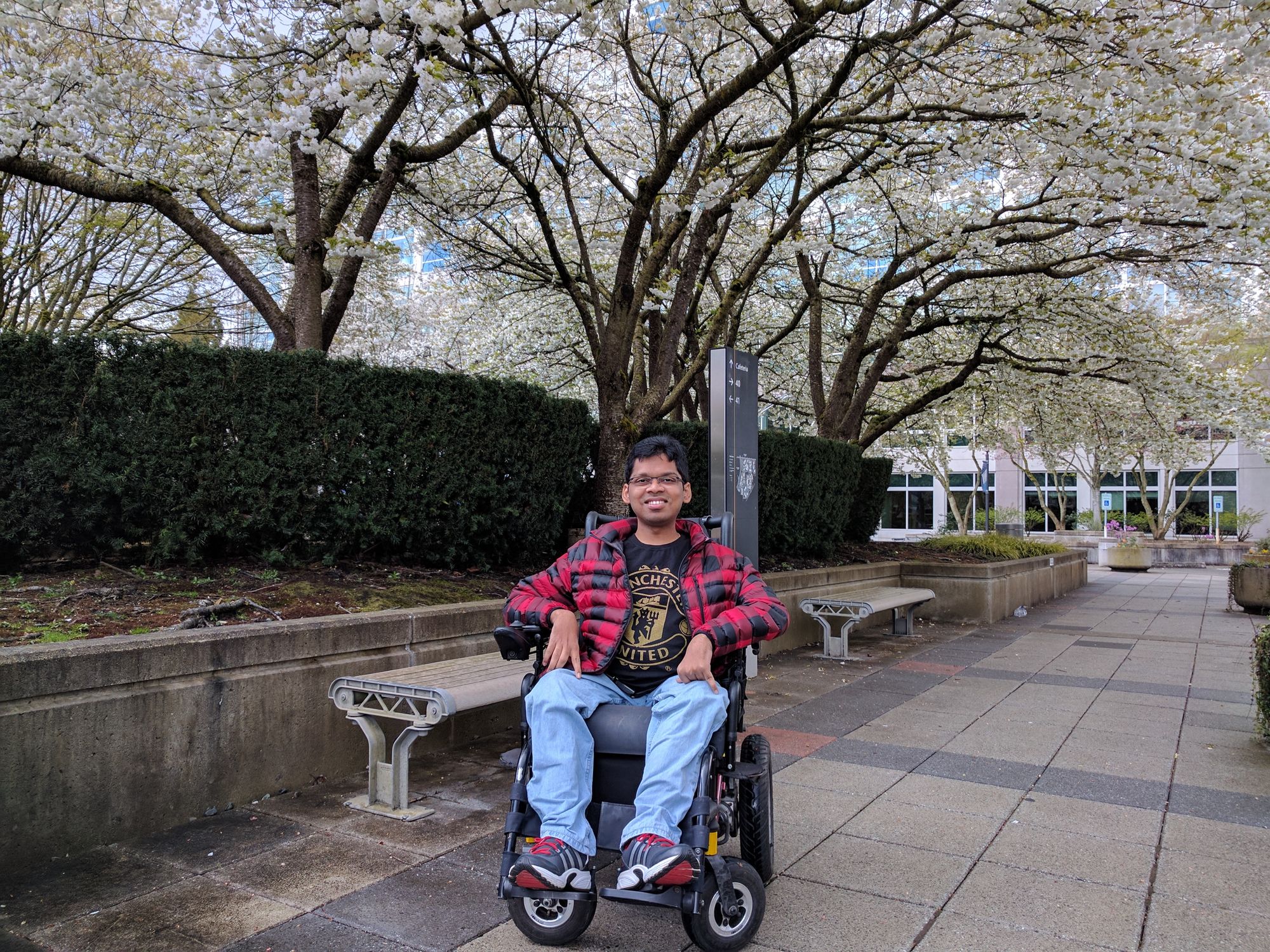 Giving back
In the summer, I mentored a few Microsoft interns as part of an internal mentorship program. I remember how much my mentors helped me when I was an intern — it is now my turn to give back! I also continued my tradition of mentoring incoming students at Columbia even though I have now left the university. Especially for those coming from a different country to the United States, it is always good to know someone who was in a similar situations a few years earlier. In fact, I returned to Columbia in September as part of a recruiting trip. I attended a career fair and a Microsoft info session — not as a student, but as a company representative! It felt really great to be back on campus!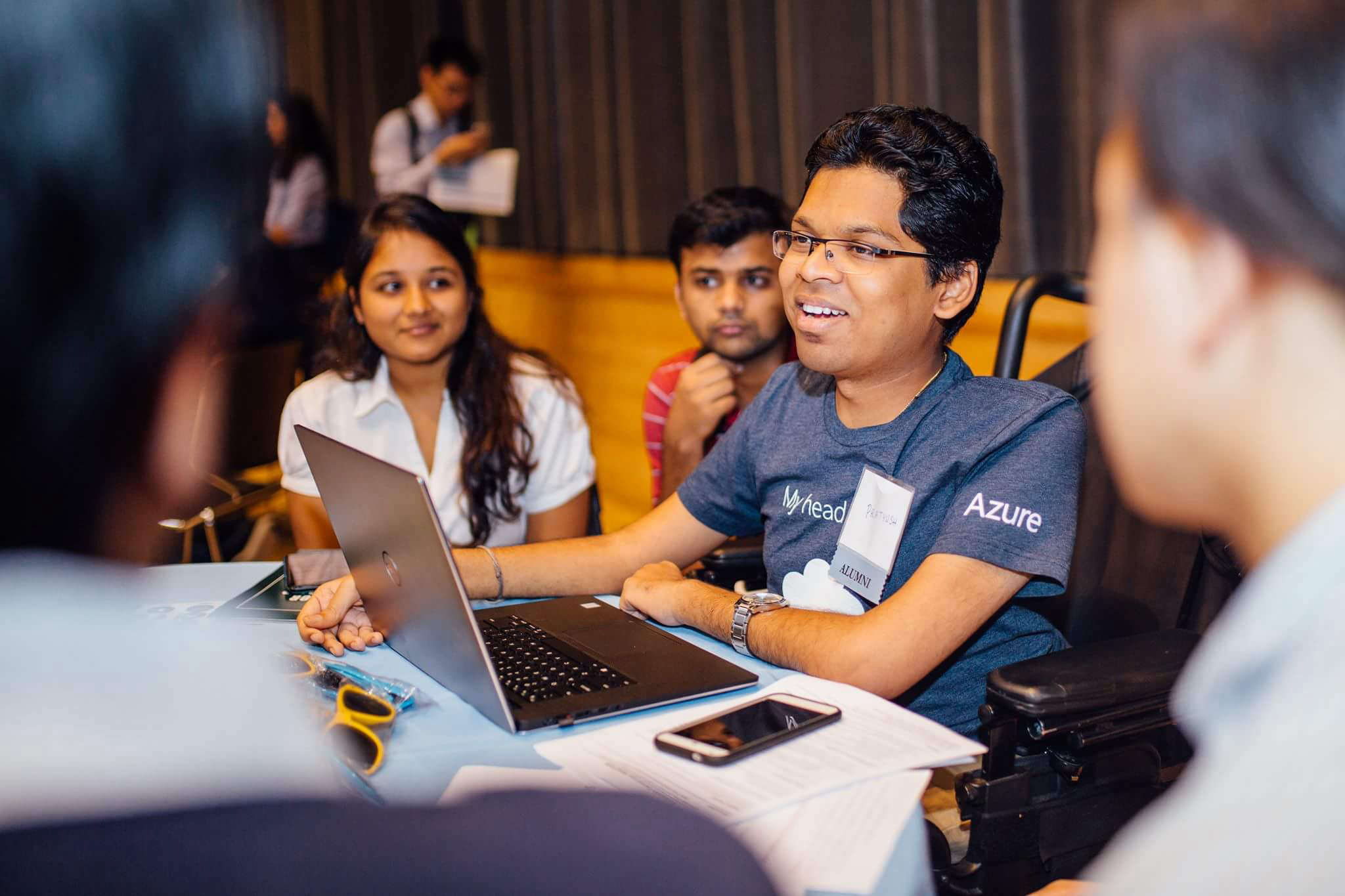 In the spring, I volunteered for a couple of months at an elementary school in Kirkland. A teacher there had started a Tech Club for fourth grade students to learn basic programming via scratch exercises on code.org. It was also nostalgic in a way for us volunteers as we simultaneously interacted with those kids and re-lived our own schooldays. I am looking forward to more such opportunities in 2018 and will keep you all posted!
Commencement and beyond
May was time for #ColumbiaCommencement. The campus was filled with a festive mood, and we were officially graduates of the Class of 2017. It was also a time for meeting old classmates again — a reunion, you can say. We were all scattered across the country in our jobs and new lives. I was also honored at the Engineering school's ceremony with the 2017 Graduate Student Life Award. The said award honors and commends students "whose participation and involvement at Columbia has enhanced the spirit of graduate life on campus ... creating a more purposeful, caring, and celebrative community." It was an honor to be given this award and I was humbled by the fact that the institution cared and recognized all the efforts I put in to improve student quality of life at the university.
And I am continuing my contributions to Columbia beyond graduation. Earlier in 2017, I re-launched the Seattle chapter of Columbia Venture Community — a private network of Columbia students, alumni, and employees who are interested in all aspects of entrepreneurship. The Seattle chapter had been dormant for some time, and I have taken the initiative to kick-start it again. We had a kickoff mixer in September, and 2018 is for sure going to bring a lot more events. If you are a Columbia alumnus (or a student doing an internship) in Seattle, hit us up!
India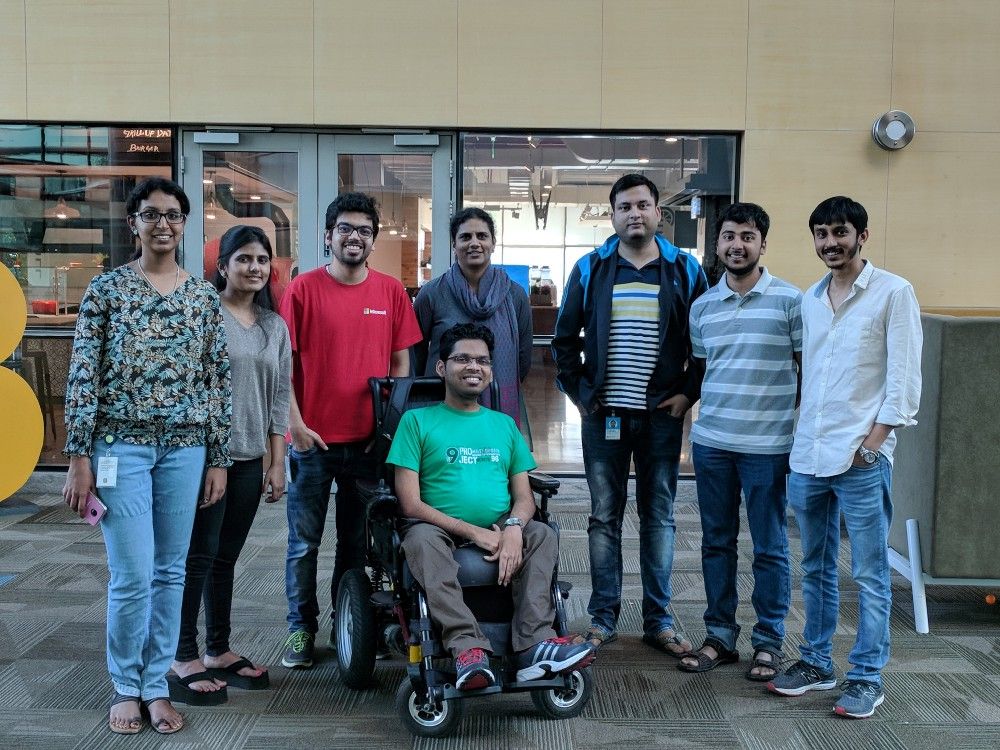 In November, I had to take an extended trip to India due to some personal reasons and I decided to make the trip productive by working at Microsoft's Hyderabad office! I worked with my team's counterparts in India for a month and it was great to see how very same yet different in its own way Indian offices are in comparison to the ones in the United States.
The year ended where it started — in the serene village of Mandapam. Physical restrictions aside, I tried a bit of water sports this time! I went riding on a jet ski and sat in a kayak! It was calming just sitting on the beach in waist-deep water and letting the water and salt just flow over you. A visit to the newly-opened Abdul Kalam Memorial — in honor of possibly India's greatest President and human being — was the highlight of my trip.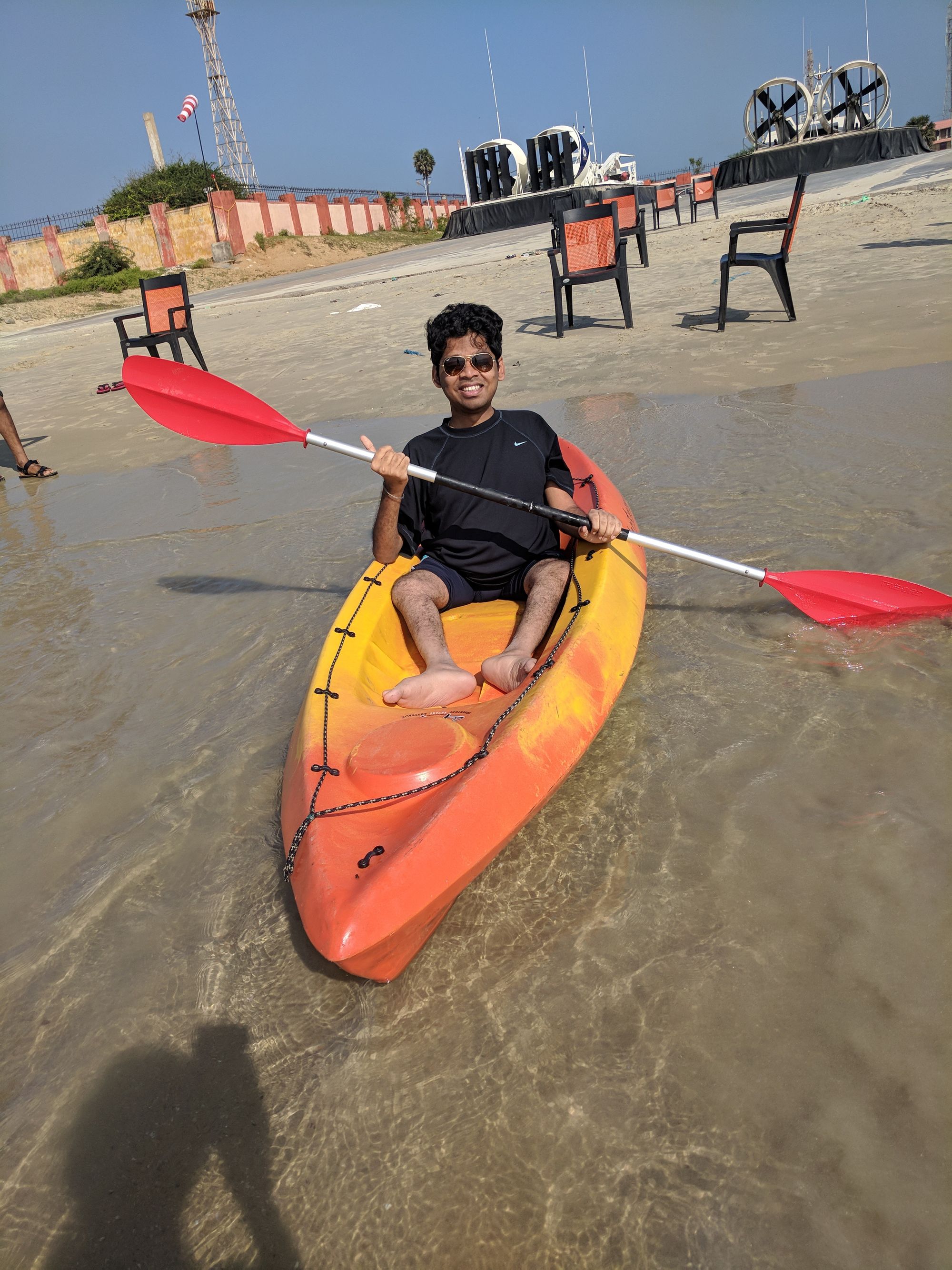 Looking forward to 2018
Seattle itself has been an interesting place so far. With its predominantly overcast weather which takes some getting used to, it has been a fun ride. I have met lots of interesting people with their own, unique stories over the past few months. There's lot more to explore in this beautiful city.
Working at Microsoft has also been a really pleasant experience so far. I am on a great team with a fantastic manager. I am really looking forward to 2018. If 2017 was a year of learning and observations, I want to make 2018 the year of action and continued learning. I have a few ideas in mind planned for the coming year, and will share it with you all as they come to fruition. But dang, planning for the years ahead. When did I become old? #BringBackMyChildhood
I hope all of you have had a great year in 2017 and let's kick on in 2018 and reach for our dreams!
Until next time.
---