Ice Cream Sandwich – How Yummy?
It is Android time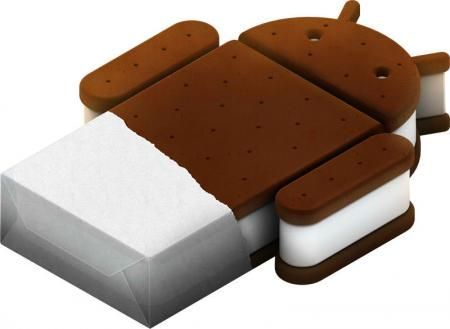 Last Wednesday saw the release of Google's much-awaited operating system for mobiles, Android Ice Cream Sandwich (ICS). With rumors and leaks going around the Internet from the past three months, the expectations were legendary. As Google claimed that this would combine the platforms of smartphones and tablets (Gingerbread and Honeycomb), the excitement was building. Due to the postponement of the launch by a week as a tribute to Steve Jobs, people became restless. And finally it happened on 19th October 2011 at 10AM, Hong Kong Time.
So how good is it? How tasty is the ice cream? I must admit, it is delicious. If you would have seen the video above, you would have got a glimpse of its amazing features. Let's go over the main ones. If Apple introduced the Notification Center with iOS 5, Google has taken the existing Notification Center a step forward. You can now clear notifications just at the flick of a finger. Whoosh! And it is gone! The same revolutionary change has been applied to the Task Manager. Just flick away an app to kill it. Intuitive!
Another path-breaking change is the introduction of face unlock. No need of remembering clunky patterns or random four-digit numbers. Show your face and it is done! However, just as in the case of Siri, it remains to be seen how accurate this can be.
ICS also brings sweeping changes to photography and photo editing. You can do a lot more photo editing and video editing than was possible before. Also, the hardware for the camera has been beefed up. There is a new panoramic mode akin to that found in the high end CyberShot cameras. Just switch it on and move it across the landscape. ICS will stitch it up automatically for you and produce a beautiful panoramic photograph.
The feature which caught my fancy the most and one which will be very popular in developing countries like India is the ability to limit data usage while using 2G/3G networks. You can set a data limit of how much the phone can use and it will warn you appropriately when the limits are approached. Now, isn't that brilliant? Another new feature called Android Beam was unveiled which enabled fast data transfer between Android ICS devices.
Also shown were the completely new and fluid interfaces for Gmail and calendar. The interface has been made very easy to use with a touch of elegance. ICS also has a brand-new typeface optimized for HD.
The first phone which will run Android 4.0 is the Samsung Galaxy Nexus which will roll out in November! All Gingerbread phones too will get the ICS update soon. It will be interesting to see what phones Samsung and HTC will release based on ICS. Galaxy S2 and Sensation were truly revolutionary!
In my opinion, iOS 5 is not even close to Android 4.0. This has all the makings of a superstar, and it is by far the most advanced and amazing mobile OS of all time.
---