Tribute to Indian cricket's most dependable batsman
Farewell to The Wall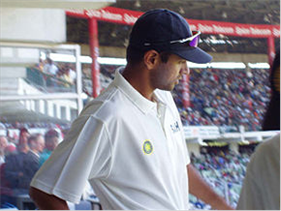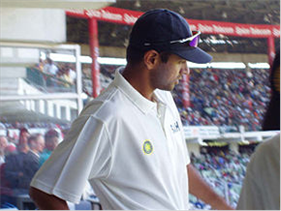 The rock-solid defense. The elegant square cut. And the beautiful straight drive. Couple this with a high level of concentration and a razor-sharp focus. The result you obtain is a man who would make a century when the other ten batsmen would struggle to score in double digits. The man who has won countless matches and salvaged innumerable draws from losing positions almost always alone. He is "The Wall". He is "Mr. Dependable". He is the man who pulled India out from the jaws of defeat. He was India's go-to man in times of despair and hopelessness. He is the man who redefined consistency.
He is Rahul Dravid.
And now, he has bid goodbye to Indian cricket.
Rahul Dravid started his career in 1996 against Sri Lanka in ODIs and was subsequently dropped. His Test debut was more fruitful scoring 95 against England at Lord's. He cemented his place in the side following a successful 1996-97 tour of South Africa. He continued to be a consistent batsman both home and abroad and was the highest run-scorer in the 1999 Cricket World Cup. Post 2000 saw Rahul Dravid emerge as India's premier Test batsman. His most memorable knocks will be the 180 against Australia in 2001 at Kolkata when he along with VVS Laxman won the match for India and his 233 against Australia again in Adelaide. This showed Dravid's character to bat for extended periods of time with unmatched focus and concentration. In India's disastrous of England in 2011 when they were whitewashed 4-0, Rahul Dravid was the lone star for India scoring three centuries in the series.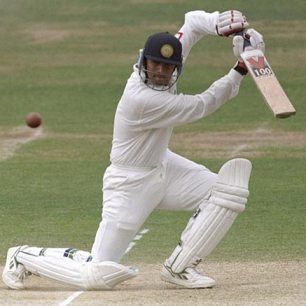 The strength of Dravid's batting was in his strong technique, rock-solid defense, and no-frills approach to batting. He never took unnecessary risks and calmed the nerves of the Indian dressing room when he was in the middle. He did face criticism for playing slowly in ODIs where speed is also an essential factor. However, more often than not, he has delivered match-winning performances in the shorter version of the game too.
Rahul Dravid has plenty of records to his name. To name a few, he has the most number of catches, is the first person to cross 10,000 runs batting at No. 3, and has played the longest innings by any Indian batsman in Test matches. He has been moderately successful as a captain and was also the wicketkeeper of the Indian side for a very long time.
He retired in his typical unassuming fashion; neither did he run a victory lap like Sourav Ganguly, nor did he have a farewell test like Anil Kumble. It was just a quiet exit for India's most dependable batsman.
What do you feel about "The Wall"? What is your favorite moment of his career? Pen down your thoughts in the comments.
Cheers!!
---